Demarcation process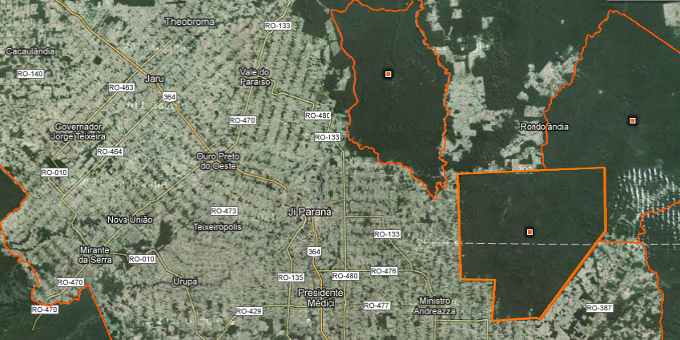 See below the stages of the long process of demarcation of Indigenous Lands (TIs) as established in the Decree Nº 1.775/96.
(1) Studies of identification
First, Funai appoints an anthropologist with recognized qualification who will produce an anthropological study of identification of the TI within a given time limit.
The anthropologist's study substantiates the work of a specialized technical group, which will carry out additional studies of ethno-historical, sociological, juridical, cartographic and environmental natures, as well as a land survey. The group must be coordinated by an anthropologist and should be composed preferably by technicians from Funai's staff. The group has to present Funai a report containing specific elements and data listed on Directive nr. 14, of January 9, 1996, as well as the characterization of the TI to be demarcated.
(2) Funai approval
The report has to be approved by the president of Funai, whom, within 15 days, will have its summary published in the DOU (Diário Oficial da União - the Federal Government's official publication) and in the Diário Oficial of the State where the future TI will be located. The publication must also be displayed in the local Prefeitura (city government).
(3) Disputes
From the beginning of the procedures up to 90 days after the publication of the report in the DOU, anyone interested, including States and municipalities, may manifest her/him/itself by presenting Funai her/his/its arguments, along with all pertinent proofs, with the aim of demanding indemnification or demonstrate vices in the report.

Funai has then 60 days, in addition to the 90 mentioned in the paragraph above, to elaborate opinions over the arguments of all interested parties and hand over the process to the Ministry of Justice.
(4) Declarations of limits of the TI
The minister of Justice will have 30 days to: (a) emit a directive declaring the limits of the area and determining the beginning of its physical demarcation; or (b) prescribe judicial proceedings to be carried out for 90 days more; or, (c) disapprove the identification, publishing a decision substantiated upon paragraph one of Article 231 of the Constitution.
(5) Physical demarcation
Once the limits of the area are declared, Funai promotes its physical demarcation. At this stage, INCRA (Instituto Nacional de Colonização e Reforma Agrária - National Institute for Colonization and Agrarian Reform) will give priority to the resettlement of occasional non-Indian occupants of the TI.
(6) Homologation
Finally, the demarcation procedure must be submitted to the President of the Republic for homologation by decree.
(7) Registration
The Indigenous Land, demarcated and homologued, will then be registered, within a maximum of 30 days after homologation, in the notary of the correspondent judicial district and in the Secretaria de Patrimônio da União - Office of Patrimony of the Union - (SPU).